Not only is London in mayhem right now over the birth of the new royal baby, but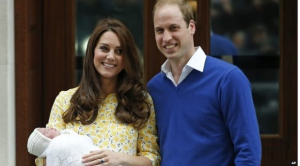 people around the world are tuning in just to catch a glimpse of the royal family.
Am I one of these people? OBVIOUSLY.
Duchess Kate went into labor early this morning, and gave birth to a [typography font="Cantarell" size="15″ size_format="px" color="#ff6666″]baby girl[/typography] ! The baby girl is literally not even a day old, and I'm already jealous of the little princess. Sidenote: Kate looked flawless literally hours after she popped a baby out of her — how is this real life? Instagram has been popping with pictures, Snapchat even has a royal baby feed, and Twitter is blowing up with every news junket releasing more info. Can I just say that the Snapchat feed about the royal baby is EVERYTHING though? Between that and the Edinburgh stories, I couldn't decide if I wanted to be in London more or in Edinburgh.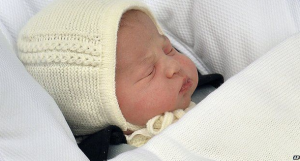 Anyways, back to the main topic here: the royal baby. Not only is the new baby 4th in line to the throne, but she is also a Taurus. And we all know Taurus women are the best women, honey. Don't you forget it!
Now we have to wait for her name to be announced. People all over England are placing bets on her name with Alice being the #1 bet. 
[highlight]My guess is that the royal baby will be named Charlotte Diana.[/highlight] There is no way the middle name will not be Diana. Would be quite hilarious if the baby was named Elizabeth Diana after all the drama over the queen having hated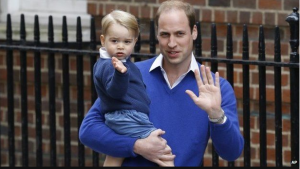 Diana. That would be one big LOL. But I kind of hope it happens.
Also, shout out to Prince George for being the cutest little munchkin ever as he waved to the people on his way to meet his new little sister.
What do you think the royal baby will be named? Place your bets here! 
xo [typography font="Cantarell" size="15″ size_format="px" color="#ff6666″]NM[/typography]
UPDATE: The new princess' name is Charlotte Elizabeth Diana. 
Told ya.