It's about to be the most magical time of the year: awards season!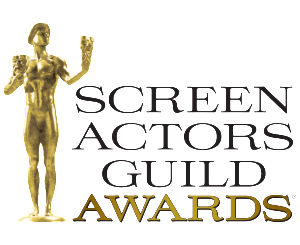 The SAG Awards mean the most to me because it's an awards program BY the industry FOR the industry. 
Here is the list of nominees via Deadline.
Okay, I'm going to get right into it. SO MANY SNUBS! Yet so many amazing nominees. I kind of don't know how to feel right now!
Who do I think — know — got snubbed?
Ben Affleck for Gone Girl.
HELLO? Did anyone read the book? He was the perfect Nick Dunne and I thought he gave a stellar performance. Not as good as his co-star Rosamund Pike who got the nom, but he deserved some kind of mention.
Miles Teller for Whiplash.
Everyone has been buzzing about Miles getting a nom for his performance and boom, nothing. The actor is on his way up though, so I'm sure we'll see him next year — it might be too soon for him.
Shailene Woodley for The Fault In Our Stars.
Once again, did anyone read that book? Her performance was fantastic and everybody knows how hard she fought for that role. 
Seeing Viola Davis get that nom for How To Get Away With Murder! Hell.Fucking.Yes. This woman is a queen on the small screen and blows any other TV actress out of the water. She's real, she's raw and she brings it with every single episode. 
Jennifer Aniston for her role in Cake. This is a controversial one and it could very well all be politics, but I'm a fan. And the script for Cake is SO good! 
Julianne Moore for Still Alice. This might just be the year she wins an Oscar! Finally.
Seeing web series like Orange Is The New Black and House of Cards taking over. We really are in the golden age of TV — not to mention, DIGITAL television. How exciting! Both shows are wonderful and deserve all of the success they have been getting. I can't wait to see what comes next. 
And of course, Rosamund Pike for Gone Girl. She played one crazy bitch and could not have done a better job. This was definitely her breakout role.
Tell me your faves! Who do you think got snubbed? Who do you want to win?
xo NM