What to do with your leftover meat from your Bolognese? Tasty stuffed peppers, of course!
I experimented with these, and I am so glad I did because they turned out to be delicious! They are quick to make, and a great way to not waste food (win!).
*This recipe can be adapted for the veggies out there too; you can stuff the peppers with just the veg, or with a cheese e.g. feta/goats cheese, or add some tofu.
Ingredients:
x 2 halves of a pepper (the amount you make is up to you!)
x 4 button Mushrooms
x 1/2 a Red Onion
x3 Asparagus Tips
x 1/4 Courgette
Olive Oil
Garlic Granules
Ground Black Pepper
Your leftover meat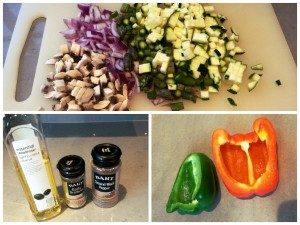 Step 1:
Heat the oven to 180 degrees Celsius, and chop your vegetables finely.
Cook the veg in a pan with a dash of oil, garlic and pepper.
Step 2:
Once the veg starts to soften add your leftover meat to the pan and cook this for approx. 4-5 minutes.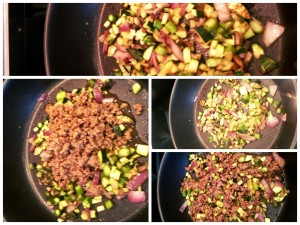 Step 3:
Fill the peppers with the cooked veg and meat, and put in the oven for 10 minutes.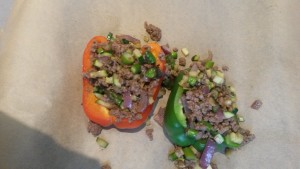 Step 4:
After 10 minutes the peppers should be hot and ready to eat!
Serving suggestions:
– On a bed of lettuce (if you like a mix of hot and cold together)
– Melt some grated cheese (cheddar or mozzarella) on the top to seal the meat and veg in
– As a side with a salad
– Add some rice to the mix if you fancy a carb (for this you may want to use a whole pepper and fill it with the veg, meat, and rice)
– Or simply have the rice as a side!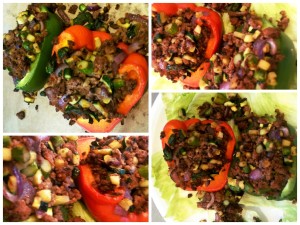 Enjoy!
Elyse XO