We're obviously very obsessed with Taco Tuesday, and today we're sharing a very yummy vegan recipe that is both flavorful, filling, and cheap!
I'm trying to eat less meat, so I decided to experiment in the kitchen and try out making one of my favorite meals vegan. Give it a go and tell me what you think!
You can always have a taco making party at your home on a tuesday night packed with margaritas, chips and salsa if you're trying to watch your wallet. Assign each person to be in charge of being something and there you have it — Taco Tuesday made Bougie on a Budget!
Ingredients:
Tortillas (I like to use Gluten-Free ones, but the kind you use is entirely up to you)
Avocado
Spinach
Eggplant
Onion
Bell Pepper (any color)
Taco seasoning
Coconut oil
*Note: How much you use of each ingredient is completely up to you, your preference for the vegetable and how many you are cooking for.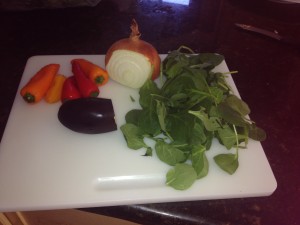 Instructions:
Step 1:
Cut up the onion in long slices
Step 2:
Heat up the pan and add pure coconut oil
Add the onions to the pan
Sprinkle a little bit of taco seasoning on the onion and stir around
Step 3:
While the onion is cooking cut up your bell pepper and eggplant
Step 4:
Add the bell pepper and eggplant to the pan
If you wish, you can add more oil and sprinkle more taco seasoning — I prefer not to because of the salt in the seasoning, but it is up to you
Stir the veggies around and let cook for a minute or two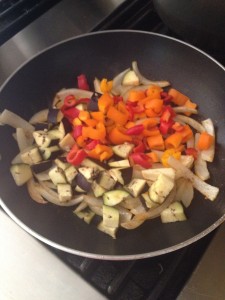 Step 5:
About a minute before you think your veggies are done the way you like them, add your spinach and mix it into the veggies
Step 6:
Once everything is cooked, pour your veggies into a bowl or plate
For a quick way to toast your tortillas, warm them up on the pan!
Step 7:
Place your tortillas on your plate and add veggies
Cut up a few slices of avocado and add on top
Enjoy! I like to add lots of lime and hot sauce on mine for extra flavor — feel free to try it out!