Happy Thanksgiving!!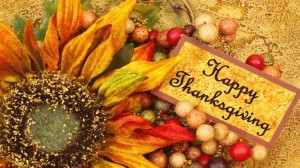 I hope you all are having a nice day spent with loved ones whether it be friends and/or family. 
I'm really thankful to be out here in Fresno spending it with my family like we have done every year since before I was even born. As I've gotten older, I've come to appreciate this time spent with my family more and more. It always gets a little emotional as we sit around the dinner table and say what we are thankful for. My grandfather always makes a moving speech.
It's been a really interesting year for me, and this year I'm taking the time to say thank you for what I've been dealt. 
What are you thankful for this year?
xo NM