If you follow me on Twitter, you know I'm kind of OBSESSED with The Bachelor. I'm talking, sit in front of the TV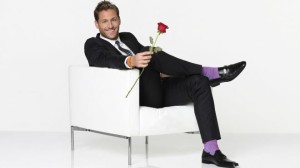 every single Monday night with my best friend eating and tweeting status. 
So, when Juan Pablo became this season's "Bachelor", I immediately fell in love and started every word with "Juan": JUANderful, JUAN for me, JUANa bet, JUANderous, I mean the list really goes on — or should I say Juan?
After a few episodes, we soon realized that JP is actually a certified MORON with very few abilities except playing soccer and saying "ees okay" and we were over him.
During last night's finale, the total douchebaggery came to a high as he led both girls on thinking they were each going to get proposed to. I had a feeling that when he was going to dump Clare the truth would come out. And it kind of did.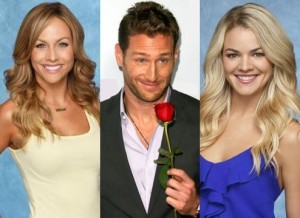 She told him to tell her he loves her off camera and instead he replied with "I love fucking you." YUP. The girl totally redeemed herself once she found out he wasn't going to marry her. Where was this Clare all season? I promise you she would have been a fan favorite and in the running for the next Bachelorette.
Then After The Final Rose came and it was…different. Chris Harrison could not hide his hatred for JP. Actually, come to think of it, everyone except for Nikki couldn't hide it. Juan Pablo — or as my cousin's husband says, DUMB Pablo — all the sudden decides he deserves some privacy. UH, hello? You signed up for The Bachelor you piece of shit. Take your ego and get the fuck out. Go Catherine Lowe for telling him not to bite the hand that feeds him. Too bad he'll never understand what that means if he can't comprehend how wrong it is to call gay people "pervert." Nikki must be as dumb as JP to still be with a man who hasn't said he loves her yet. How much they payin?
Chris was all too happy to move on with Andi being the next Bachelorette and threw major shade to JP. Chris always gets the last word, hunny. Beleeee dat.
Here are some great Bachelor finale recaps that you absolutely HAVE to read and/or listen to:
1) Betches Love This — The Finale
2) Betches Love This — After The Final Rose
xo NM