I love being a millennial. I love the fact that people from my generation are innovative, hard working, and are so passionate about finding what makes them happy instead of staying in a job they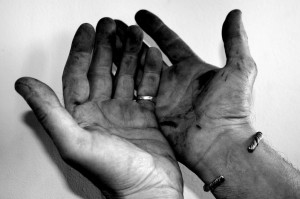 absolutely hate. BUT, I do have to say something here – or many things – about the culture we have cultivated.
We are now living in the "give me" culture. Give me this so I can do that. Give me this because I worked hard so I deserve it. Me, me, me. I, I, I. Maybe it's just what I see living in Los Angeles and New York, but I don't always get those kind of vibes. 
When I speak to my mentors, they all tell me that people helped them to get to where they are today. Today, I rarely hear or see anybody helping anyone else out unless it could also personally benefit them. And this makes me so sad. You can't even get a freaking "like" on Instagram these days without hoping that person reciprocates the favor.
Being a millennial is amazing and it gives me hope to see all of these studies that my generation is one that wants to be fulfilled in their work & lives and will not settle unless they do. I just can't help feel we have a sense of entitlement compared to the generations before us. We constantly want more – more sex/love/romance, more information to feed our thirst, more out of life, you name it. People become unsatisfied and constantly want to be given more because it's never enough. Am I wrong?
Talk to me. Tell me, do you think we're experiencing the give me culture now more than ever? I'm dying to know what you think!
xo [typography font="Cantarell" size="16″ size_format="px" color="#ff6666″]NM[/typography]