Last night I attended The Gracie's for the second year in a row! I always emphasize how important it is for women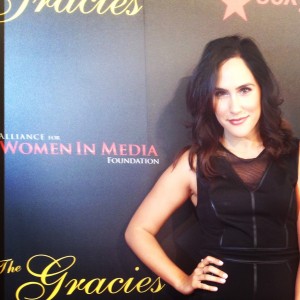 to celebrate and honor other women in the same fields or walks of life, and The Gracie Awards does exactly that.
Women from all different platforms in the media world gathered together at The Beverly Hilton in Beverly Hills, CA for a night full of female empowerment. It was beautiful. Sexy Hair was one of the sponsors of the event and gifted us with so many goodies for our hair as they presented Angie Harmon with the "Caring is Sexy" award.
The host this year is was Aisha Tyler who kept us cracking up the entire evening. Stars such as Kat Graham, Wanda Sykes and Cheryl Burke were also in attendance.
Fun fact: Kat Graham (The Vampire Diaries) was one of my very first interviews while I was working for TROIX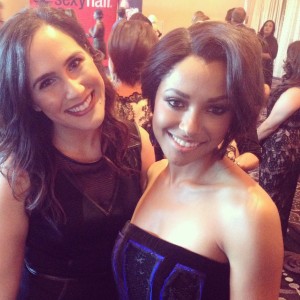 Magazine! It was lovely to see her again after a few years and catch up. She looked stunning as usual and is still the same down-to-earth girl I vibed with a while back.
Dinner consisted of a 3-course meal: salad, beef or vegetarian ravioli and a plethora of desserts. SO good — especially those pretzel rolls on the table! Drinks were flowin' and everybody was having a great time.
I was so honored to be at the event and had such a nice evening mingling and speaking with power women.
xo NM