It's a yearly family tradition that every Thanksgiving weekend some of the cousins go see a movie together. This year The Hunger Games: Catching Fire was our movie of choice and as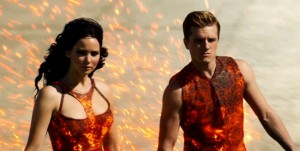 big cousin NuNu, I took the little ones to see it while the parents went off and did their own thing.
If you're on a budget like me & my team, you know going to the movies is expensive! It's even more expensive if you're treating other people. So, how do you cut costs? Go to the matinee! My total cost was so much cheaper, I thought there had to be a mistake. This is a great & fun thing to do especially when you're trying to watch your spending. And who doesn't love going to the movies?! It's magica
The Hunger Games: Catching Fire is a movie for all ages — from my uncle who's over 55 and saw it on his own last week to my youngest cousin who is 13, we all thoroughly enjoyed it. And that says a lot. Every single character was so well cast and Jennifer Lawrence proves to be an amazing leading lady once again. I have to say, Josh Hutcherson really grew on me! I was always #TeamPeeta but now I'm even more of a fan.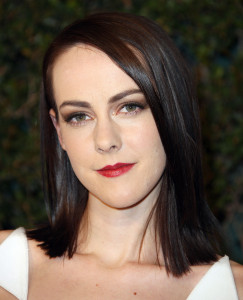 The break out star of this particular movie goes to Jenna Malone. Some of you (like me) recognize her from the movie Step Mom, but in The Hunger Games: Catching Fire she plays Johanna, a feisty tribute who wants revenge on the capitol. For years I've been waiting to see Malone take on that "break out" role and I am so happy to see this one be it! As much as I wanted to play Johanna, I'm happy to see Malone do the role justice and really prove she's here to stay.
Whether you've read the books or not, this movie is PHENOMENAL! The visual effects, costumes and acting were all so perfect. And I'm not just saying that because I'm a big fan of J-Law! Definitely go see this, it is worth every penny!
xo NM