I am so honored to support 3 of my #WomenOnTheRise (Jackie & Ali Landes +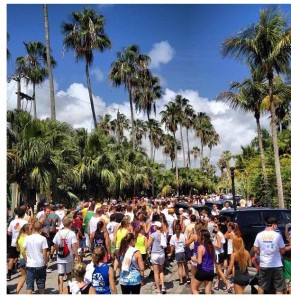 Melissa Purner) as they work to raise funds and awareness for rare Sarcomas. The Wendy Walk is officially underway and I urge you all to sign up TODAY! 
I will be walking in Los Angeles with the On The MAP Entertainment team on April 26th. If you're in LA, you can join me by clicking here to sign up.
Not in LA? The Wendy Walk also hits Miami, NYC, & Utah! Can't make any but want to help make a difference? You can donate by clicking the sign up link I provided above. 
I'm so proud of these girls for fighting for a cure and I can't wait to walk beside them. Let me know once you've signed up — you can even create your own team — and be sure to say hi to me if you see me next month!
xo [typography font="Cantarell" size="15″ size_format="px" color="#ff6666″]NM[/typography]