The Roxy is a Hollywood staple and anyone who's anyone in music has most likely had at least a show or two there before making it big.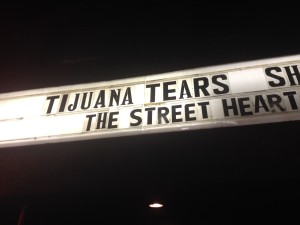 I have a sweet spot for both Tijuana Tears & Carlton; I saw Tijuana Tears earlier this summer at The Virgil and in October, I got to sit in a private jam sesh with Carlton at USC. So, when I heard they were BOTH playing at The Roxy, I knew it was sure to be something special.
I got to sit down and hang out in the green room for an exclusive with TJT prior to their performance, and I have to say, their chemistry off the stage is just as magical as it is when they're on the stage. One would think this was their day job, but NOPE! Believe it or not, these boys all have day jobs and are pursuing music as their second full time job. Below is the Q&A I did with the boys – enjoy it as much as I did!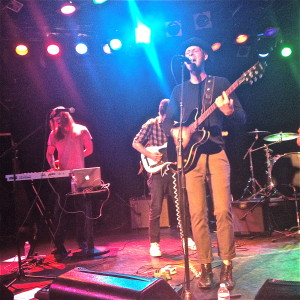 Nic Mora: Do you have any pre-show rituals?
Tijuana Tears: We do the #TijuanaCheers — it's a thing.
NM: What's the craziest thing that's happened to you guys on the road?
TJT: We just went on the road together for the first time after knowing each other for a couple of years. That was probably the craziest thing. But other than that, it had to be the time when Matt kicked down the door when we were sleeping because of Taco Bell.
NM: Ha! I feel like you guys need to create some crazier stories.  Who writes the lyrics to your lyrics and where do you get the inspiration to do so?
TJT:  I (Bryce) write the lyrics to the songs and I get the inspiration from everywhere. I think I try to think of everyone who's in the band in terms of what we can all sing…it comes from a genuine space of wanting to grow, explore yourself and gratitude.
NM: To the new listener, how would you describe your music?
TJT: Raiders of the Lost Arc meets Jumanji. A little adventure, a little whimsical mystery. (Laughter). It's hard when you're a new band because you're constantly developing and exploring different avenues.
NM: What's it like having a full time job and then have to do your passion on the side?
TJT: That's the ultimate struggle for an artist…trying to pursue your passion and sustain your lifestyle. That's the struggle that makes it difficult but worth it at the same time.
NM: where does that leave time for girlfriends, family and friends in between all of this?
TJT: You can look at it in a negative way or you can look at it and say I'm lucky enough to still be doing this. The truth is, when you figure out your passion you don't really have a choice to do anything else. And we're lucky that our girlfriends or brothers or family come out and support.
So there you have it! Make sure to check out both of the bands websites & support! Click on the names of the bands below to peep some footage! xo NM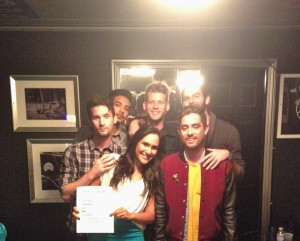 @TijuanaTears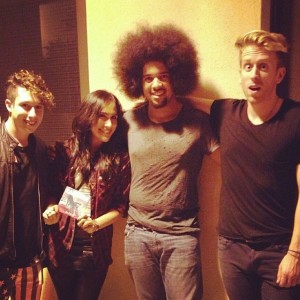 @CarltonBand