Hi guys!
I'm SO excited to introduce you all to my trainer, Jesse Poller! He's been helping me get stronger and get into shape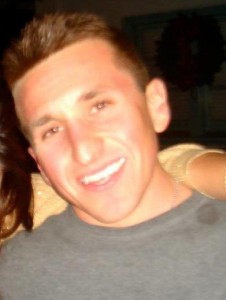 for summer and now he can help YOU! Whether you're a fitness junkie, someone looking to get toned for summer or just in need of some great work outs, Jesse will be helping you will all of that. Yep, this is a post for our girls AND guys. And the best part? It's free!
Before we get to the work outs, here is a little bit about him:
1. When did you first get into fitness?
I became really serious about fitness during my freshman year of high school. I had a lot of medical problems growing up which caused me to gain a tremendous amount of weight at a young age and I constantly got picked on for being fat. So when my friends and I decided to create our high school lacrosse team, I took that opportunity to really focus on fitness. And I fell in love with it. I fell in love with the sport, I feel in love being active, I love everything about it. In regards to lifting weights, I didn't start that until I was in college. I built up a pretty solid foundation from doing military style workouts all through high school (pushups, sit ups, pull ups, running, etc) that weight lifting was a really fun transition for me.
2. What do you recommend for fitness newbies?
Just take it one day at a time. Nothing happens over night. If you put in the hard work, you will see results. If you're a beginner and you don't posses nutritional knowledge, then mastering nutrition is far more important than training and should become your number one priority. I say this because improving a poor diet can create rapid leaps in fat loss and muscle building.
3. What do you recommend for people who have already been working out but want to step up their game?
If there's one key to moving beyond a plateau, it's surprise. Plateaus occur because your body adapts to your training, your diet, or both. In regards to training, try taking shorter rests in between sets. Cut your rest time by 15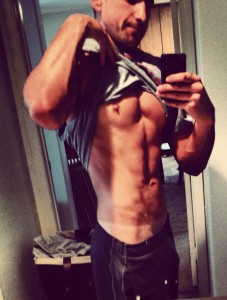 seconds each week until you start seeing new progress. If that still isn't enough, it could be your calorie intake. Bump up your calories for four weeks by 250-500 each week—depending on your current intake and your caloric needs. Then bring them back for two weeks. These two concepts should help you further your progression.
4. How much of it is really your diet vs working out?
I believe that diet is everything. It's all about calories in vs calories out regardless of how much you workout.
5. Tell us anything else you think GMM readers should know about you.
Something else about me? Uhm….I'm a pretty down-to-earth guy. I love helping people and that's what I want to do as a career. I workout to keep myself mentally straight. And I'm always willing to help you if you have any questions.
You can follow Jesse on Instagram: @jacked_with_jesse