Hey everyone!
I am SO stoked to introduce you all to our newest segment to Give Me Mora, Mora Music!
I'd like you all to meet DJ Sean Cvtter, our very own DJ for the site! He will be making mixes for all you Spotify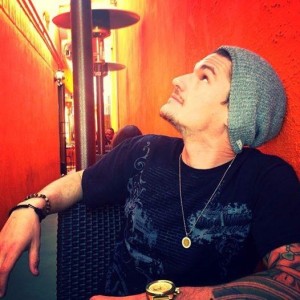 users so you can play them anytime. This first playlist contains some of his favorite music at the moment– he has something for every type of music lover out there.
Thank you so much to DJ Sean Cvtter for joining the team and I can't wait to hear the next one!
xo NM
Go to Sean's website to check out his most recent mixes.
You can also follow him on Instagram & Twitter!
Mora

with DJ Sean Cvtter:
1. Top 3 artists right now? Lately I've been listening to The Black Keys, Muse, & this new band I recently discovered – SomeKindaWonderful.
2. Favorite type of music to drive to? Sing along to? Dance along to at the club? Usually when I'm driving I listen to Power 106. They have a lot of really good DJs. Haha, I've been stuck on that new Calvin Harris song "When I Met You In The Summer."
3. What DJ equipment do you use when you make your own mixes? I use a program called Traktor and all of my gear is made by Native Instruments. I mainly use my S2 controller, it does everything I need and it's small enough to fit it in my backpack.
4. Biggest misconception about being a DJ? Hmmm, some people tend to think that DJing isn't "a real job" or that it isn't "hard work." People only know what they see and what they hear. They don't realize the hours we spend practicing, producing, and promoting a mix. Aside from DJing, I am an Artist, Entrepreneur, Producer, Promoter, Booking Agent, or whatever else it takes to get paid to play music.
5. Favorite DJ? My favorite DJ is Ean Golden. I'm a fan of his creativity on and off of the stage. I used to watch his tutorials when I was learning how to use Traktor.