Andi Dorfman might possibly be the best Bachelorette in all of history, but this season has not been as exciting as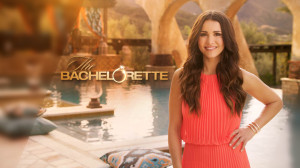 it should have been. Let's be honest.
The night has finally come and tonight is the finale! [typography font="Cantarell" size="14″ size_format="px" color="#ff6666″]Who will Andi choose?[/typography]  Who are you rooting for?
Andi quite possibly had the best group of guys in the history of The Bachelorette and now she's down to just two: Nick and Josh.
Nick resembles a serial killer and Josh is your typical sexy Jock. The two could not be more different.
If you follow me on Twitter you know that Yana and I have been #TeamJosh since day 1. Like Andi, he is also SO my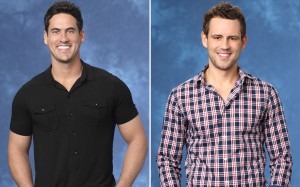 type. He came off as your typical athlete, but after the hometown dates you could see a more sensitive side to him and I think he's a perfect match for Andi. Or me. Whatever.
As for Nick…well I mean…this fool is a freak. He's been so cocky, so calculating, and just plain rude to the other guys all season long. You know there's a problem when the other guys in the house don't get along with you. I don't understand how each Bachelor/Bachelorette season after season refuses to listen to the contestants about the most hated person in the house. Without fail they never listen and don't realize how psycho the person is until way later. You would think that after 19 seasons someone would get it. But no. Heaven forbid. Anyways, pretty sure Nick is either a serial killer or rapist on the low.
So. Who will Andi pick? Josh. Obviously. Word on the street is that they are engaged and recently, a video leaked of Nick confessing he didn't "win" the girl. He probably thought being the next Bachelor was in the cards for him but in what world would anyone actually find him interesting? Andi and Josh may just actually work out — they have similar backgrounds and interests, love sports, and Andi wants a manly man. It's pretty clear here who the winner is.
Next question. [typography font="Cantarell" size="14″ size_format="px" color="#ff6666″]Who will be the next Bachelor?! [/typography] Unfortunately, if Eric Hill was still alive I think he would have been the solid choice. The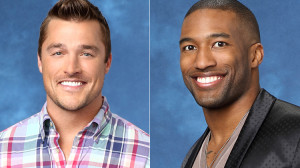 person I want to be the Bachelor is different than who will actually BE the next Bachelor. I want Marquel to be the next leading man, but we all know ABC will never put a black man as the Bachelor. Chris the farmer is a safe choice and an easy one for ABC: he's sexy as fuck, humble and the perfect gentleman. Problem though — he's boring. The season will go just like Sean Lowe's did, and while I love Sean, it was kind of slow. We all know Marquel won't be the next Bachelor because he is on Bachelor in Paradise. *Sigh* What a waste of a good, classy, educated man who loves cookies.
 I guess we'll find out tonight hunny!
xo [typography font="Cantarell" size="14″ size_format="px" color="#ff6666″]NM[/typography]